Flower Essences for Empaths & Strong Healthy Boundaries
Join Sam & Jackie from Crystal Herbs to explore the gifts and challenges of being an empath and how essences can help you to create strong healthy boundaries.
We explore the key challenges that empaths, HSPs and other sensitive people experience so if you feel things deeply, get overwhelmed by other people's thoughts and emotions, get emotionally overloaded and have difficulty setting boundaries this video could offer you some new understandings.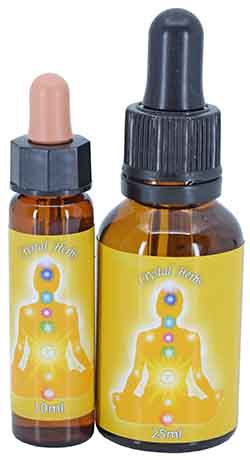 Discover more about the importance of your auric field and how it gets damaged, the underlying patterns and emotions that can make it difficult to stay in your own space, self-care for empaths, and how to set strong healthy boundaries with others.
We discuss how essences help to enhance our self-awareness while holding an energetic template for what healthy, sovereign boundaries feel like.  You'll learn about 4 vibrational essences that can help you to feel strong and balanced in your own energetic space: Walnut Bach Flower Remedy, White Bluebell Karmic Essence, Auric Protection Essence and Solar Plexus Chakra Essence.
Do join us to learn about the keys to being a healthy, empowered empath and why the world needs more empaths to bring their unique gifts into the world at this time.
Empaths | Healthy Boundaries | Over-Sensitivity | Auric Field | Auric Protection | Self Care
See Also:
Are You New To Flower & Vibrational Essences?
You can find out more about Flower & Vibrational Essences in our guide here.
Videos on Demand
If you'd like more Flower & Vibrational Essence inspired videos, you can also subscribe to our YouTube and Vimeo channels.
Crystal Herbs on YouTube | Crystal Herbs on Vimeo