Flower Essences & more for yourself, family & friends
Watch to find out more about our Flower & Vibrational Essence special offers for July
Here you can meet the lovely Flower Essences and other Vibrational Essences that we've got on special offer this month here at Crystal Herbs. We always enjoy doing the special offers because it gives us a perfect excuse to spend time with some of our favourite Flower, Gem & Crystal Essences. Some of them are like old friends, and Jackie was especially pleased that she could share Mugwort Flower Essence with you, and some it's just lovely to have an excuse to reconnect with. So join Join Sam & Jackie to find out more about the Essences and Sets on offer this month.
This month we have the following lovely Flower & Vibrational Essences on offer: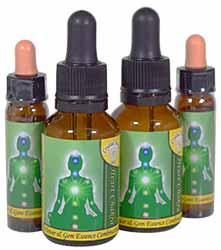 You can find all of our current special offers on our Special Offers page here.
Sam Cremnitz & Jackie Stewart
Special Offers By Email
Get all of our latest special offers as soon as they come out. Subscribers will also get occasional newsletter only special offers! This newsletter is great way to get to know our Essences better and to stay in touch.
Videos on Demand
If you'd like more Flower & Vibrational Essence inspired videos, you can also subscribe to our YouTube and Vimeo channels.
Crystal Herbs on YouTube | Crystal Herbs on Vimeo